Faster and
FREE
way to create

CMR NOTES ONLINE
Generate up to 10 CMR notes monthly
Set default Sender and Carrier details
Edit/duplicate/save/share CMR notes
Pick & autofill from your Client / Carrier / Product lists
NO credit card required!  |  > 350 Free users registered last month


"Helped us get organized with CMR notes. Now whole team can generate and manage CMRs from one place…"


"Amazing tool with super friendly interface which let us not only speed up our CMR consignment note creation process but also allowed us to be error-proof…"


"Saves at least 2 hours a week"
ACCESSIBILITY 24/7
CMR consignment notes

in cloud
Save your filled CMR notes and get back to them anytime from anywhere.
GENERATING AND SENDING
Save, download & share

CMR template
Generate CMR consignment notes to PDF (aka. waybills), choose different CMR form languages, save / duplicate / edit and send notes to chosen emails right from the system.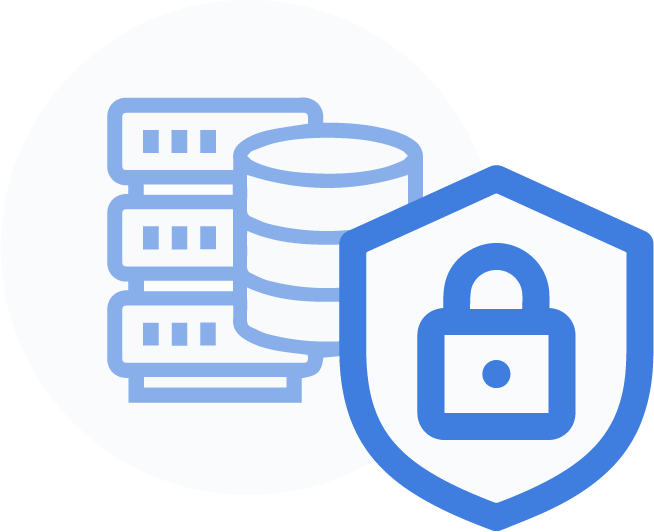 DATA SAFETY
Advanced

safety standards
We use best practices of data security, SSL protocols, periodic data security checks, safe Stripe payments. 
FREE plan

compared to other plans
For bigger organizations and teams

3,30€ / mo. if paid yearly or 3,90€ / monthly*

7,90€ / mo. if paid yearly or 9,90€ / monthly*

31,90€ / mo. if paid yearly or 39,90€ / monthly*

Printing / Billing addresses

* credit card NOT required

* shown price doesn't include VAT

* shown price doesn't include VAT

* shown price doesn't include VAT
Free CMR consignment note online generator! What could be better for those who need CMR note occasionally? 🙂 All most important free features are at your service. Create CMRs in PDF and share with who ever you want. Don't forget to try other plans for Free!
CMR Consignment Note: Everything You Need to Know
Before the enactment of the CMR pact on May 19, 1956, the cross-border road transportation regulations were ambiguous and contradictory. Today, the CMR consignment note is a road cargo compensation and liability carriage document covering 29 member states. This CMR note is the standardized contract of transportation act involving the carrier, consignor, and consignee. Most European countries have employed CMR logistics and notes even before the EU plans to make it compulsory in 2026.
The Growing Popularity of the e-CMR Consignment Note
The digital CMR delivery note is available on certified e-protocol platforms such as SuperCRM. At these platforms, you can track your CMR waybills easily. Here, you also get a CMR consignment note template and timely access to previously created documents.
Although many European countries have adopted the CMR consignment note, many shipping companies still provide their drivers with paper-based CMR logistics documents as backups. However, the popularity of eCMR over old-fashioned paper-based options has skyrocketed over the last two decades. One of the primary reasons for this growing trend is the easy-to-fill CMR templates, allowing users to quickly create and send CMR documents from the system.
Who Issues CMR Notes?
Issuing the CMR consignment note is the responsibility of the consignor. However, many sellers hire forwarders to assist with the preparation of CMR notes.
You should always confirm the accuracy of the sender's data when filling a CMR note. For deliveries to England, Scotland, Wales, or Northern Ireland, you must also check the CMR UK declarations to ensure no errors. The data entered into the CMR note template include the condition of goods, number of packages, consigner's address, and consigner's name.
What Does the CMR Note Contain?
The CMR notes carry a variety of vital details ascertaining the relationship between the carrier, consignor, and consignee. A CMR note template usually contains 10 data fields, which, if entered inaccurately, could lead to delays in transportation and monetary penalties. A convenient CMR note download feature is available at SuperCRM. It will require filling in these essential fields:
Consignor stamp or signature containing note date and location;




Sender's address and name;




The address and name of the nominated carrier or transporter;




The accurate address and name of the consignee or buyer;




The volume of cartons contained in the consignment;




The consignee's expected delivery location, whether a warehouse or distribution center;

Dimensions and weight of every item included in the carton;




General description of goods in each carton;




Clause confirming the transportation adheres to the CMR note guidelines;




Total carriage costs with payment note.

 
Why You Need CMR Consignment Notes From Leading Operators
The SuperCRM system has the most efficient CMR tools integrating the most efficient CMR logistics processes. It offers a variety of useful CRM document creation features, including cloud storage, autosuggest, PDF export, email customization, custom branding and numbering, language combinations, and more. On the website, you will see a CMR consignment note example.
The CMR UK note is a vital carriage contract document for assigning liability to parties responsible at different stages of the transportation process. Besides templates and examples, the SuperCRM system offers detailed information on compensation amounts. That denotes the money the consignor or consignee will have to pay if the goods get damaged.
The four-part UK CRM document doesn't lose its validity when anyone loses their copy of the CMR delivery note. The contract and agreements agreed upon during the convention remain active even when copies of the CMR delivery note are torn or damaged. The delivery note can't be rendered invalid by losses since the haulage company will still have copies of the agreement for every party involved on the platform.
CMR tools help you establish liability. They come with benefits such as added protection and valid pieces of evidence when filing a claim if damages occur.
Final Words
Creating CMR notes in Microsoft Excel or Word has proven difficult and unreliable. Shippers in Europe are searching for alternative ways to develop and sign CMR consignment notes digitally. The SuperCRM system makes that realizable within minutes. The high-end and efficient platform eliminates the hassles with pre-filled contact information in the documents. Efficiency is always welcome in the world of shipping. Thanks to SuperCRM, everyone's working smarter.