In this article, we'll cover a much request and very important topic – how to fill out a CMR form? Since it is the most important document in international cargo transport by road across all of Europe, the requirements are important to know. If you and your employees are aware of how this document has to be filled, you can expect to reduce spending on administrative work. By utilizing a cloud-based CMR document generator online, you can simplify and improve CMR-filling even more. But, let's get back to CMR filling, and let's see how you do it!
Filling out the CMR form – important to know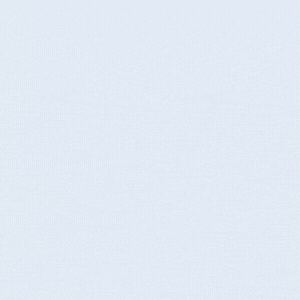 From a legal standpoint, the waybill (or the CMR document) should always be filled be out thoroughly and properly. It's a vital document that highlights the contract of cargo transport from the sender to the recipient. At least three copies have to be filled (or more). The CMR form is always standardized. 
We'll list the information required, by gap number:
1. Enter the information of the sender.  (save default company details, to save time with SuperCMR)
2. The recipient (Name, address, and country of residence). (save client details with SuperCMR)
3.Final cargo destination (the actual destination whilst the 2nd gap rather requires the main HQ address or the correct branch address if it's a different branch).
4.The cargo origin (the place where the cargo is loaded).
5.If documents are attached, please note them in this gap of the CMR (e.g. invoice, spec sheets, custom and import sheets, etc.).
6-12. From gap 6 to gap 12, these spaces are all dedicated to information, related to the goods and merchandise in the cargo. The most common example is when drivers use it to highlight that something might not seem in 100% perfect condition or whether something just he wasn't able to do. Some of them are quite rarely filled out and are usually supplementary. (save your product list to fill details automatically. Save time and avoid mistakes in filling process)
6.Features and numbers.
7.Quantity (pieces).
8.Packaging type.
9.Name of the item.
10.Statistical No. (rarely filled in).
11.Weight (mandatory).
12.Volume (m3).
13. This gap dedicated for the sender to input any relevant information about the transport (e.g. temperature, instructions for the customs, delivery, etc.).
14. & 15. In these gaps, information regarding returns and terms of payment can be filled out. In general practice, this isn't generally filled out.
16. & 17. Full name of the carrier. (save Carrier company details as default @SuperCMR)
18. The carrier can enter their comments about potential risks or additional concerns. 
19 & 20. Information for provisions/payment.
21. Location of where the CMR is created (place of issue) and the date.
22. Contact info, signature & stamp of the sender. (set default company stamp and your signature to save time and paper)
23. Signature of the cargo company (representative is usually the driver). (set default company stamp and your signature to save time and paper) 
24. Acknowledgment that the cargo was received, including the signature, date, and stamp of the recipient. (set default company stamp and your signature to save time and paper)
If gaps 25-27 are applicable, they're reserved for information about the carrier transport and its identification.
How to fill out CMR forms quicker
If you want to know how to fill CMR documents much quicker and spend less money on administrative management, use online CMR document generators like SuperCMR (click here to see service plans). They will work at a pattern, meaning that you can autofill CMR templates and quickly prepare and generate CMR documents in a pdf format for printing and email sending. Moreover you can add your company stamp to use with colleagues and add personal signature file to save you even more time.
How many copies of the CMR consignment note are required?
There are four copies / colors of CMR documents.:
CMR number 1 (Red) goes to Sender.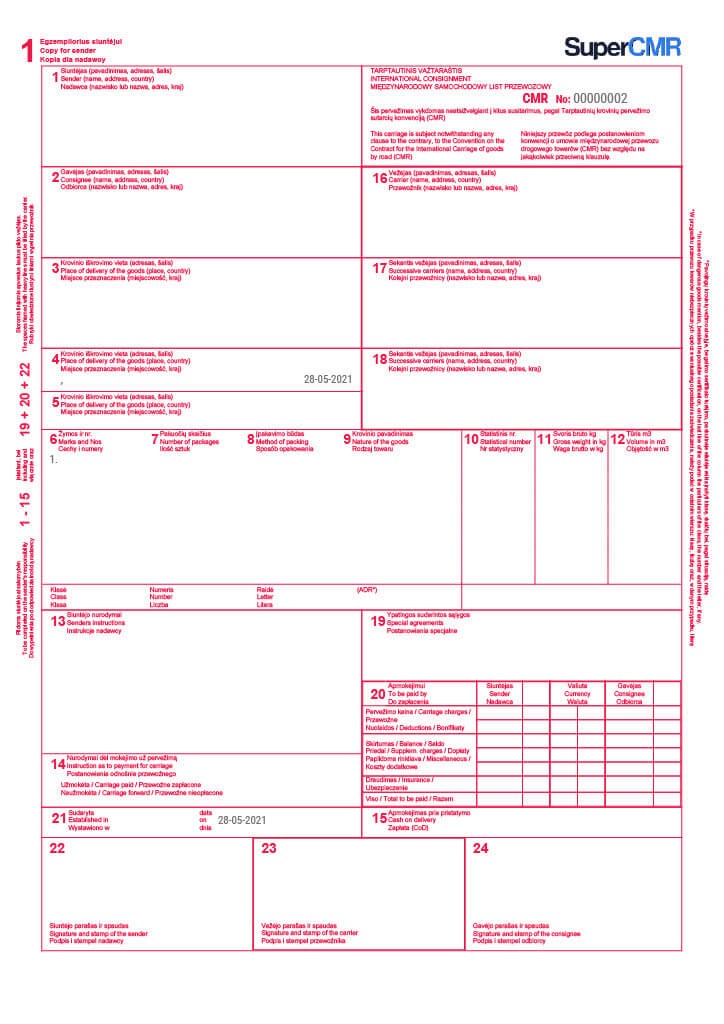 CMR number 2 (Blue) to Consignee, so this one accompanies the goods through entire transport.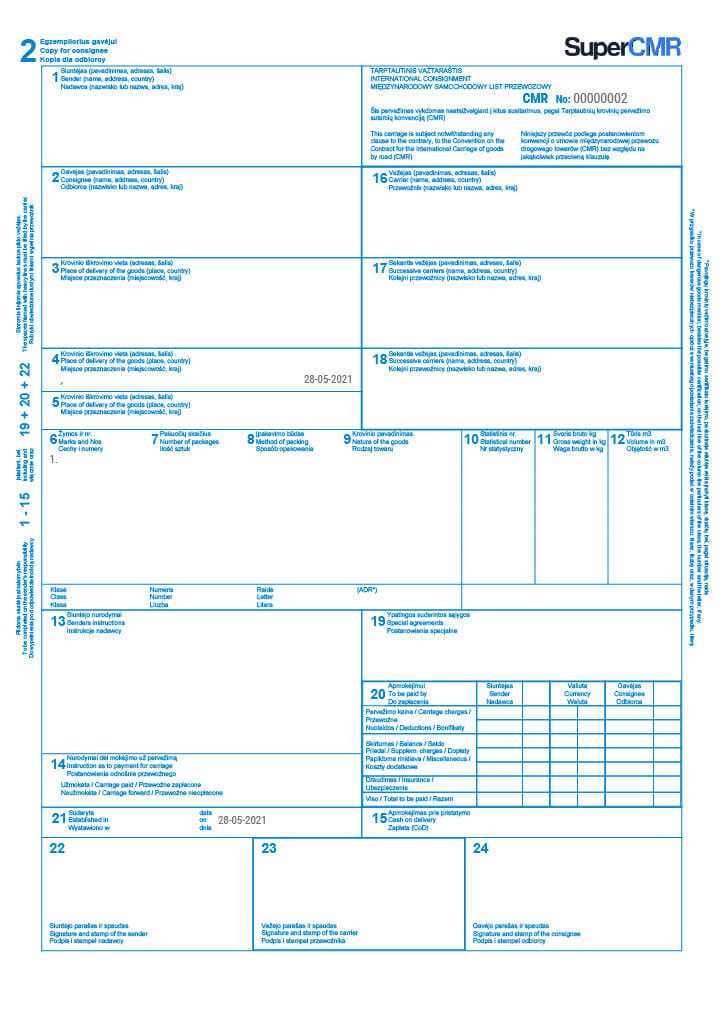 CMR number 3 (Green) is for Carrier.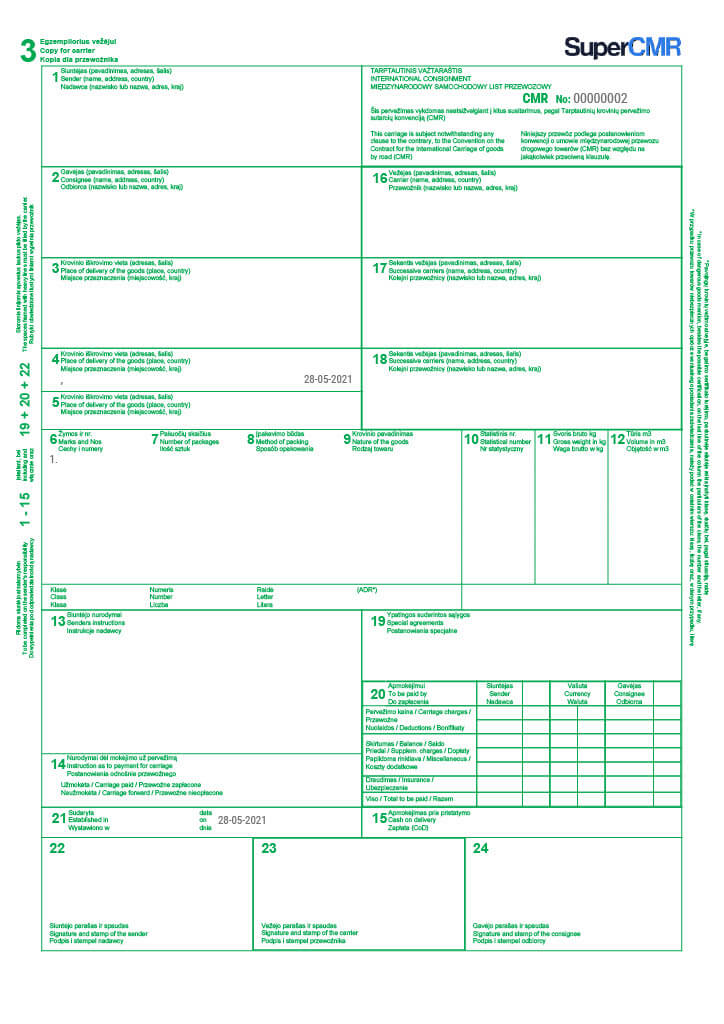 Black is kept for administrative work.